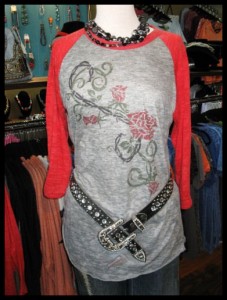 XS, Small, Medium, Large, XL




One of the softest shirts you will ever wear! It is a tri-blend burnout made with 50% polyester, 32% cotton, and 18% rayon. Features original Rose Tattoo artwork by our very own, Meredith Lockhart! Accented with Vintage Red raglan sleeves and AB Swarovski Crystals!
$65.00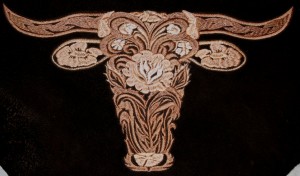 Are you ready for a Premier Western Designer event?
Clear your calenders May 6-8 and head to Dallas, TX for Design America! 
The "Texas Teaser" to the left is just a glimpse of one of the many pieces that will be showcased by our very own founder, Meredith Lockhart!  Missy and Sarah will also be there modeling and helping out in her booth. Come and meet us!!
Meredith Lockhart has been a designer for many years creating one of a kind pieces for Country Music stars, Miss Rodeo America Contestants, and many individuals that have a desire for impeccable quality.  Be sure to check out her Design America Video HERE!
Friday Evening, May 6, is the ASTONISHMENT, Preview Gala.  If you are looking for an exclusive experience with a Premier Fashion show and time to meet the artist and shop before the show is opened to the public, this is the night for you!  Tickets for the Preview Gala are $100.
Saturday and Sunday the show opens to the public and you can get into the doors for $20.  Artist will be showcasing items that are museum quality!  The event will be held at the Gaylord Texan Resort & Convention Center, Longhorn Convention Center, Exhibit Hall E .
Get all the information for the event, purchase tickets, and preview all the artist at http://www.designamerica-tx.com/
SOPHISTICATED~WORLD-CLASS~ALL-AMERICAN MADE~BY HAND~BY THE MASTERS
Mask making started in the 13th Century in Venice.  Along the way, these highly decorative mask were made out of leather, some say in the 1600s.  I have been fascinated with them since researching mask for a project I was doing with a youth arts organization in Kansas City that worked with adjudicated and inner city youth.  I find mask making such a satisfying form of art, as there are no rules and i can just let my imagination run wild.  The mask I make are purely another form of wearable art.   I love to make things that people can wear, have fun with, and feel wonderful wearing them. 
My masks are made of leather but sometimes I use paper mache to give added texture to them. All are hand painted and some are embellished with Swarovski crystals. They can be worn for Halloween parties or to a masquerade ball. Many people purchase these masks and hang them on their walls for decoration too.
The photos depict the basic stages of making this mask.
Step 1. Cut out a paper pattern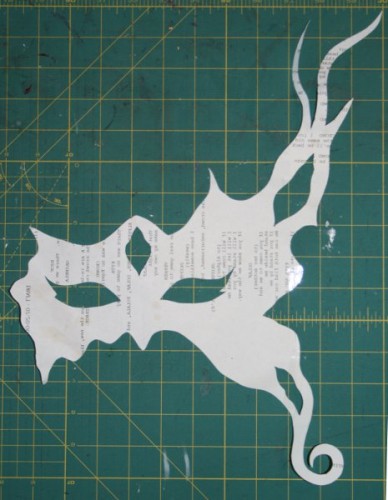 2. Trace around and cut out of veg tanned light weight leather
3. Wet and form
4. Paint on stiffener and undercoat
 5. Pant all parts
  6. Glue all parts on, embellish and add ties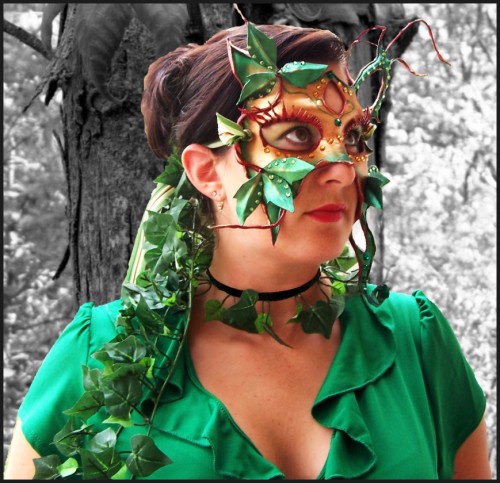 A Couture Cowgirl is YOU, Proclaim it Proudly!  And with Style, of course…
Meredith
If you are interested in ordering a mask, contact Meredith  Lockart at http://www.thistleswest.com or email inquirys to meredith@merezia.com
We are so proud of  our very own Meredith Lockhart as she is honored by being inducted into the STETSON Craftsman Alliance!  Visit her booth at the Women Who Design The West show in Cody September 23-25th.  Get details about Women Who Design the West HERE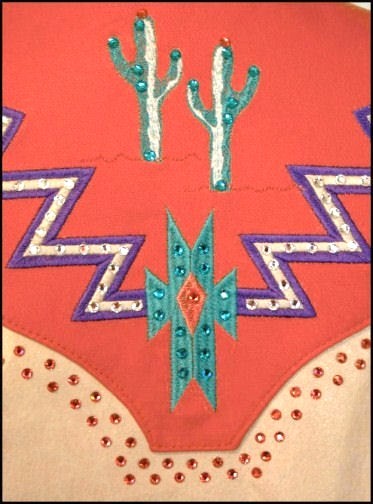 Join STETSON on facebook as they countdown to Women Who Design the West! 
STETSON's Countdown to the Women Who Design the West
"Stetson believes in making things right and the best they can be. In a time when fast and sloppy too often defines the 'quality 'of some of the products we buy, it is our privilege to recognize those people, women specifically in this case, who devote themselves to craft and artistry at the highest level and induct them into the Stetson Craftsman's Alliance. Dedicated to the recognition of craftsmanship across generations, the Craftsman's Alliance honors the best of the best across multiple disciplines: fashion, jewelry design, leather, furniture, beading, painting and sculpture to name but a few. We are particularly excited to induct these 10 talented women into the Alliance at a ceremony during the prestigious Women Who Design the West event in Cody, Wyoming which will take place from September 23 -25th. Visit www.contemporarywesterndesign.com for more information about this fabulous event and check out the artists' work.
Honorees:
Diane Ross: Furniture maker
Meredith Lockhart: Fashion designer
Shoni Maulding: Horsehair Hitcher
Suzanne MM Warner: Beader
Candace Roanhorse: Jewelry maker
Audra Draper: Knife Maker
Maegan Crowley: Blacksmith
Jessica Camilla O'Neal: Fashion designer
Amber Jean: Wood Carver
Clair Kehrberg: Saddlemaker and handbag designer
Meredith Lockhart, a Stetson Craftsman's Alliance honoree is featuring Stetson boots on the runway at her fashion show during the Women Who Design the West event in Cody, Wyoming. She selected 11 styles to complement her designs. We thought you'd enjoy counting down to the big event, well….step by step!"
Make sure to tell Meredith Congratulations on this honor and follow her Couture lines on facebook.  Thistles West, Merezia, and of course Couture Cowgirl!
We would again like to thank STETSON for providing the boots for  Couture Cowgirl and Thistles West during the 2010 Cody High Style and Boot Scootin' Boogie Runway Shows! 
A Couture Cowgirl is YOU, Proclaim it Proudly!  And with style of course…