Mask making started in the 13th Century in Venice.  Along the way, these highly decorative mask were made out of leather, some say in the 1600s.  I have been fascinated with them since researching mask for a project I was doing with a youth arts organization in Kansas City that worked with adjudicated and inner city youth.  I find mask making such a satisfying form of art, as there are no rules and i can just let my imagination run wild.  The mask I make are purely another form of wearable art.   I love to make things that people can wear, have fun with, and feel wonderful wearing them. 
My masks are made of leather but sometimes I use paper mache to give added texture to them. All are hand painted and some are embellished with Swarovski crystals. They can be worn for Halloween parties or to a masquerade ball. Many people purchase these masks and hang them on their walls for decoration too.
The photos depict the basic stages of making this mask.
Step 1. Cut out a paper pattern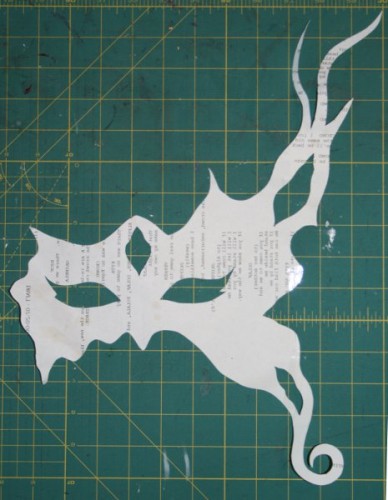 2. Trace around and cut out of veg tanned light weight leather
3. Wet and form
4. Paint on stiffener and undercoat
 5. Pant all parts
  6. Glue all parts on, embellish and add ties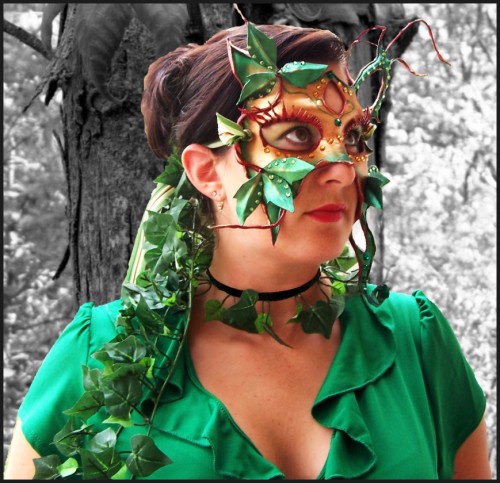 A Couture Cowgirl is YOU, Proclaim it Proudly!  And with Style, of course…
Meredith
If you are interested in ordering a mask, contact Meredith  Lockart at http://www.thistleswest.com or email inquirys to meredith@merezia.com
Many months ago Missy made a trip to Kansas to visit Meredith…we told you we were working on something very exciting, but left your minds to wonder about our secret.  Today Couture Cowgirl will walk the runway at Cody High Style, and we feel this is a perfect day to debut our secret!
Presenting "Couture Cowgirl" perfume!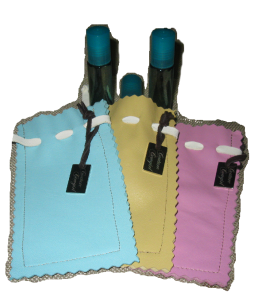 Couture Cowgirl's new signature release is a whimsical and enticing mix of  fruit, berry and citrus rain. A trace of  leather leaves a distinct impression.  This blend is the answer to those seeking a contemporary and crisp blend designed for all seasons.
We are very excited about another aspect of our perfume, we opted to do a roll on versus the spray perfume.  Adelia Ganson explains, "Couture Cowgirl" contains no alcohol, so it doesn't evaporate like many perfumes.  In scents that contain alcohol, many times the main emphasis of the scent is on the first spray, and the resulting few minutes of scent. Alcohol-based scents evaporate quickly due to high alcohol content, which causes the scent to lose effect very quickly, sometimes in just a few minutes.  Alcohol is also a common allergan and respiratory irritant, though many people don't know this.  Many times people who think they are allergic to scent are actually allergic to the alcohol in the products they are spraying.   "Couture Cowgirl" contain no alcohol and is designed to last for several hours, so it will change over time on each person's skin.  This allows for layering of scent that simply isn't possible with alcohol-based scents. 
Each roll on bottle of "Couture Cowgirl"  will come in a handmade leather bag with a signature Couture Cowgirl tag!
Get yours today at http://www.couturecowgirl.com/wp/shopping
A Couture Cowgirl is YOU, Proclaim it Proudly!  And with Style, of course…
Meredith & Missy