Does Spring Fever have you ready to pack up and go? Road trips, shows, parks, and picnics are calling our names! We have one unique stylish piece to offer that will be a great addition to any place Spring Fever takes you!
We released our handmade jean bag with leather straps and CC logo embroidery last fall at the Cody High Style Show. Now we are releasing this piece to the public! Big enough to carry your favorite pair of boots! (Bag dimensions are 19.5 wide and 10 high plus 4″ bottom gusset.)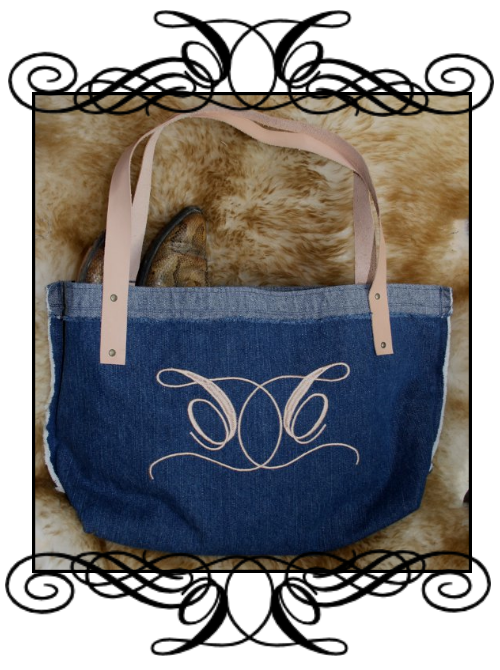 Get yours today at CC shopping!  Be sure to head over to Facebook and Twitter and tell us where Spring Fever is taking YOU!
A Couture Cowgirl is YOU, Proclaim it Proudly!  And with Style, of course…