Life as we remember it is beginning to return to normal (well….that's what we call it)  for Meredith, Missy and Sarah! Meredith spent months preparing for Design America and her days were spent piecing together her beautiful Couture pieces such as this Gaucho piece!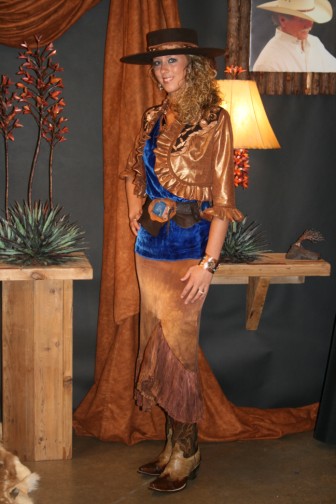 Then there is the breathtaking wedding dress.  Hand-dyed silk, deerskin, embroidery, and each Swarovski crystal placed to perfection.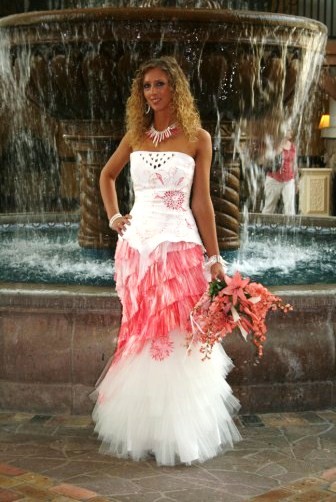 Missy was sure to take advantage of the opportunity to wear one of Meredith's Couture Creations.  The dearskin jacket has been embroideried with original artwork by Meredith.  Missy wore it paired with our very own COUTURE COWGIRL handkerchief hem skirt!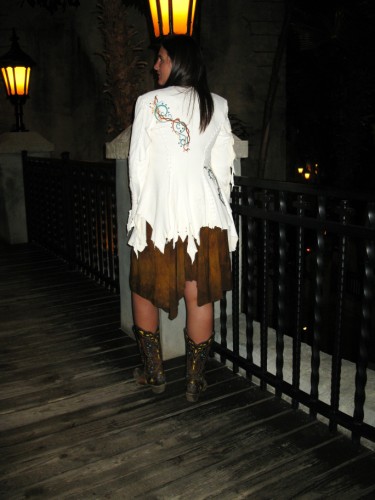 You will continue to see new photos for months as we sort through them and share our experience with you.  Hope you enjoyed this taste of COUTURE!
A Couture Cowgirl it YOU, Proclaim it Proudly!  And with Style, of course…