We are so proud of  our very own Meredith Lockhart as she is honored by being inducted into the STETSON Craftsman Alliance!  Visit her booth at the Women Who Design The West show in Cody September 23-25th.  Get details about Women Who Design the West HERE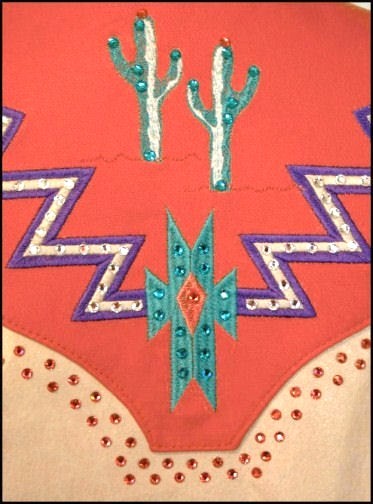 Join STETSON on facebook as they countdown to Women Who Design the West! 
STETSON's Countdown to the Women Who Design the West
"Stetson believes in making things right and the best they can be. In a time when fast and sloppy too often defines the 'quality 'of some of the products we buy, it is our privilege to recognize those people, women specifically in this case, who devote themselves to craft and artistry at the highest level and induct them into the Stetson Craftsman's Alliance. Dedicated to the recognition of craftsmanship across generations, the Craftsman's Alliance honors the best of the best across multiple disciplines: fashion, jewelry design, leather, furniture, beading, painting and sculpture to name but a few. We are particularly excited to induct these 10 talented women into the Alliance at a ceremony during the prestigious Women Who Design the West event in Cody, Wyoming which will take place from September 23 -25th. Visit www.contemporarywesterndesign.com for more information about this fabulous event and check out the artists' work.
Honorees:
Diane Ross: Furniture maker
Meredith Lockhart: Fashion designer
Shoni Maulding: Horsehair Hitcher
Suzanne MM Warner: Beader
Candace Roanhorse: Jewelry maker
Audra Draper: Knife Maker
Maegan Crowley: Blacksmith
Jessica Camilla O'Neal: Fashion designer
Amber Jean: Wood Carver
Clair Kehrberg: Saddlemaker and handbag designer
Meredith Lockhart, a Stetson Craftsman's Alliance honoree is featuring Stetson boots on the runway at her fashion show during the Women Who Design the West event in Cody, Wyoming. She selected 11 styles to complement her designs. We thought you'd enjoy counting down to the big event, well….step by step!"
Make sure to tell Meredith Congratulations on this honor and follow her Couture lines on facebook.  Thistles West, Merezia, and of course Couture Cowgirl!
We would again like to thank STETSON for providing the boots for  Couture Cowgirl and Thistles West during the 2010 Cody High Style and Boot Scootin' Boogie Runway Shows! 
A Couture Cowgirl is YOU, Proclaim it Proudly!  And with style of course…